Description
The Alcon Optiwave Refractive Analysis System (ORA) with VerifEye+ Technology
The ORA System technology is a sophisticated device used to provide real-time measurements of the patients eye during cataract surgery. At any point during the procedure, the surgeon can take a measurement, which is then analyzed by the ORA System. These real-time measurements provide specific information guiding the surgeon through the procedure like a GPS. It also includes analytical tools to evaluate results compared to an aggregate global database.
How does it work?
The ORA™ system assesses your eye during cataract surgery very similar to how a GPS system tracks progress on a road. The ORA™ system is attached to the surgical microscope and utilizes intraoperative wavefront aberrometry to measure the refractive power of the eye once the cataract is removed. The on-demand power calculation is then used.
The Benefits of the ORA™ system
There are many important benefits to having the ORA System™ included as part of your vision correction procedure. These include:
The ORA™ System may help your surgeon achieve better results and provide you an improved quality of vision.
The ORA™ System gives your surgeon an added level of confirmation for an optimal outcome.
If you have astigmatism, the ORA System™ may improve the accuracy of your correction to help reduce the chance you'll need to wear eyeglasses after your procedure.
The ORA system reduces the chances of error in lens implant selection.
The revolutionary ORA™ System with VerifEye is a cutting edge technology by Alcon® that allows our cataract surgeons to take a picture of the eye at the time of surgery to verify that the nearsightedness, farsightedness or astigmatism (eyeglass prescription) was correct and that the exact correct powered Intraocular lens (IOL) was selected. The ORA System™ is also used when doing Limbal Relaxing Incisions (LRI) or placing Toric (astigmatism correcting) lenses. It is also used in post-refractive patients (patients that have previously undergone LASIK or RK) distortion.
Real-time, streaming information in your ocular with VerifEye+™ Technology.
Optimize refractive correction and see when a different lens power selection may be better for your patients.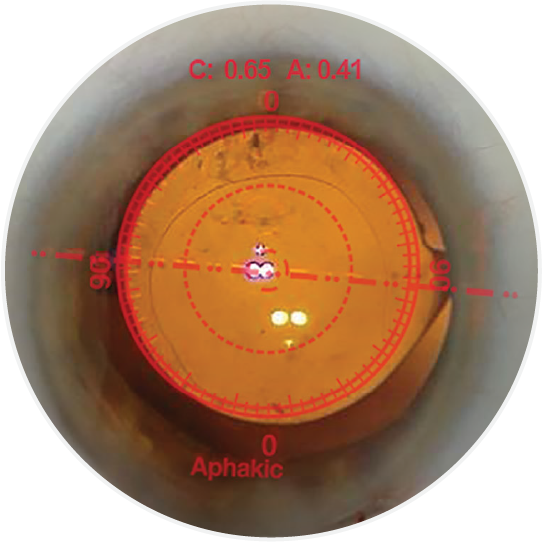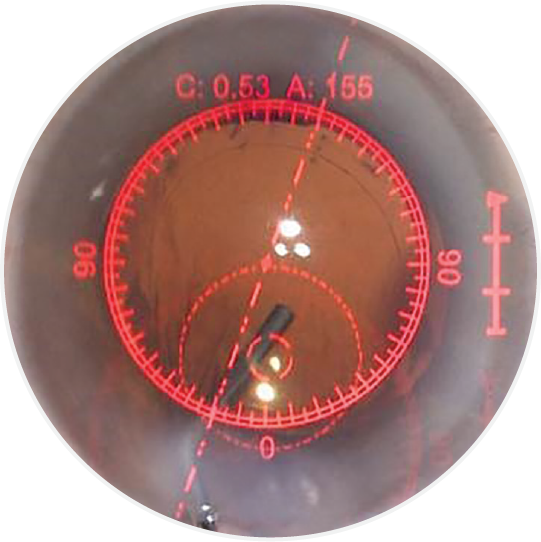 *Experience convenient visual                              *Assess refractive impact of lens options during implantation guidance for precise toric IOL rotation.
Optimize your outcomes
ORA SYSTEM Technology provides real-time measurements of the patient's eye during surgery, allowing you to confirm you've hit your refractive target in the moment. When you can validate your calculations before you implant the IOL, you're adding a critical layer of assurance and accuracy to your procedures.
Create Pre-Op Plan
Access and Remove Cataract
Validate Technology with ORA System Technology
Implant Validated IOL
Predictable outcomes
Streaming data allows you to position toric IOLs within 1 degree of accuracy, letting you reinforce your pre-op formulas with real-time refractive guidance.
This Alcon ORA System with VerifEye + Technology comes as is, in good working order, and equipped with:
Calibration Eye
Windows 7 OS – Upgradable to Windows 10 OS
200mm ORA Lens
200mm Zeiss Objective Lens
Heavy Duty Carrying Case